How we optimally structure?
While exploring the answer, you may find that strong knowledge on key fronts- Consumer Behavior and Technology are vital to optimally structure your digital budget. Both require high-end expertise and experience in the digital world.
We have significant experience
We at Digicliff have significant expertise stemmed out of years of experience in managing and optimizing digital marketing campaigns across all channels. We continuously monitor the digital landscape and identify important developments and trends that influence customer behavior and technology. Our experts then reevaluate and realign your campaigns so that you can react wisely to those changes. Besides, our integrated multi-channel mix approach, consistent brand message conveyance, openness to change and turning knowledge into actions adds to our advantage.
Besides, our continual focus on innovation and technology enable us to swiftly scale and adapt to new technology and media trends.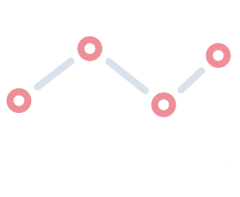 At the heart of our effort lies data
We understand that optimizing any digital marketing spend is a data driven effort. And perhaps that is the reason we ensure that we mine more precise, accurate, and nuanced data that will enable us to derive meaning insights and true business intelligence. Such valuable insights help us in real time understand your consumer choices and behavior, and accordingly evaluate which campaigns are working for you, which are not and which needs more attention.